1
VIRTUAL QUEUE
No more physical lines. Walk–up customers can safely add themselves to an entrance or check-out queue using a mobile app, all from the convenience and safety of their own private space. Patrons will get real-time notifications as their position in line changes while alerting them when it is their turn to enter or be served
2
RESERVATIONS
Your guests can make a future reservation from any device and receive reminder notifications. Businesses can offer reservations, easily embedded into their own websites, while controlling time slots and number of online reservations allowed.
3
WAITLISTS
Reservations all booked up? No problem. Patrons can add themselves to a waitlist for their preferred time slot where permitted, and when a spot becomes available, automatically move to a confirmed reservation. Businesses can control whether waitlists are allowed as well as the number of waitlist spots.
Get Started
What is Lose the line
The world has changed and the way we conduct business has changed with it. Waiting in long lines or calling for a reservation when staffing is already stretched is no longer an option. Businesses of all types from Restaurants, Consumer Stores, Government agencies to Service Providers need an efficient way to provide goods and services to their customers while maintaining convenience and comfort standards.
Introducing LOSEtheLine. LOSEtheLine provides self-serve technology to help businesses provide their goods and services from the convenience of mobile devices and internet browsers. We do this all in one solution.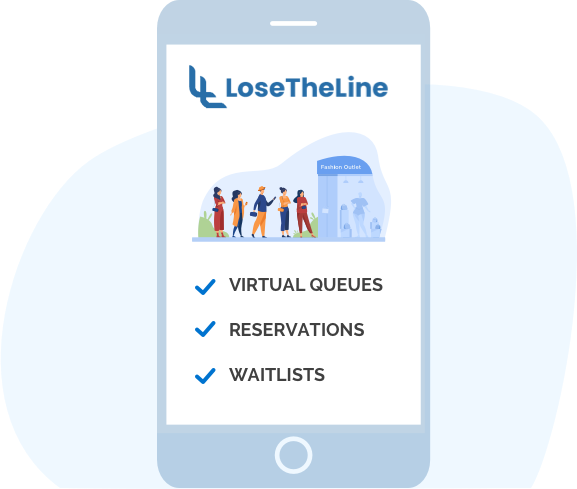 It takes only minutes to get up and running with
Losetheline

. Click on one of the options below to see how Losetheline can transform your business.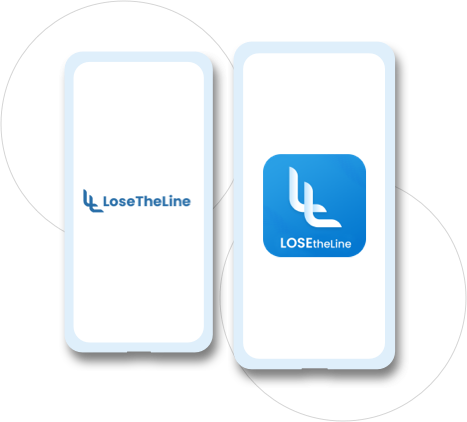 Download Our App Now
Our app can deliver services that convert online consumer research into in-store transactions. You can reduce customer service delays, reduce line sizes, and put productive employees in front of excited shoppers. By improving operations, staff can spend more time assisting customers and increasing satisfaction rates.


What our clients have to say about Lose the line
Being a doctor I need to deal with numerous patients in a day. Attending phone calls and managing patients has always been difficult and inconvenient. But thanks to LOSEtheLine specialised service of managing appointments online, it's been easier to reach out to my patients while maintaining their convenience level. Now I can easily manage my waiting list and appointments.

AyurvedGuru
We were facing a lot of problems related to missed appointments or last-minute cancellations. Fortunately, LosetheLine App comes as a huge help. Now we can manage all the cancelling or rescheduling booking problems in just a few minutes. This online booking software notifies us about the customers who change their bookings and makes it easy for us to reschedule our appointments.

Art 'n' Glam
Thanks to LOSEtheLine straightforward and simple booking options, our restaurants managed to improve the service experience of our customers. Now we can easily manage our sitting capacity and waiting lists. Also, the customers don't have to wait in lines to get a table.

Oliver
With LOSEtheLine, we have been able to improve communication between our staff and customers. Whenever there is a last-minute cancellation, customer on the waiting list gets notified. This saves the time of our staff members and customers. I am also using this app for promoting my business.

Andreas
My experience with LOSEtheLine app has been amazing. With this app, my customers easily add themselves to the virtual queue as per their convenience and get notified when it is their turn via SMS or app notification. That's how I said no to the physical line with LOSEtheLine.

Ella
Government sectors have been struggling to find a solution to reduce line ups and with the help of LOSEtheLine we are able to provide multiple options to the visitors and add them in the queue with an estimated time slot. Now we can serve them in an effective way.

Amy
Intrested in Lose the line?
Get in contact with us for any queries or questions
Contact Us